Welcome to the New Decade...
As a kid I used to love New Year eve... It was one of those days when you could spend all night being awake - all night meaning 12.30 am. There would be these comedy programs on DD-1, some of them were really good. Good times those were - we were young, fireworks were limited to Diwali and even DD-1 had good programming.
Things change in every decade. Especially in a country like India.
The 1990s saw reforms being brought in. IT companies sprang up. Graduates out of Engineering colleges lapped up jobs like never before... at salaries that made grown men cry. Shahrukh Khan became a sensation. It became acceptable that a young girl in India could have SRK's poster in her bedroom. Days of hiding Rajesh Khanna or Rishi Kapoor's photos in thick Chemistry journals were over. Owning a Computer was a big deal. Most of us hadnt seen a laptop. A generation used to cars like Fiat and Ambassador was warming up to Hyundai Santro. The Indian cricket team was same old same old... Match fixing allegations, losing matches abroad on a regular basis, giving up on the match 10 overs before the last ball was bowled - typical.
I know 15 year olds are reading this and wondering what the hell I am talking about!
The decade of change : 2000-2010
I was 15 back in 2000. Things were changing. Not just in the world but also with me. I was loosing interest in WWF sports cards and gaining interest in girls. I was almost six feet then and facial hair was there to stay.
I was also pissed off on a couple of my friends who told me that the world would end in 2000. I was pissed off at all those people at Aaj Tak (It was just a short news program on DD back then) who kept talking about the Y2K. I also have to kick the butt of all those guys at "Beyond 2000" a show on Discovery channel about how things would change in the new millennium - None of that happened... What a bummer!°
Anywhooo... Talking about the 10 things that changed us, changed India -
Yes, Orkut and not Facebook changed the way India made "Frands"... Finally here was a platform were even Engineers could make female friends. The best thing about Orkut was the privacy and the lack of it - You could be a real perv and check out the photos of that hot girl from school. You could keep a track of what your school friends have been accomplishing - Have they grown fat or Bald or have they joined a gym and have a semi-naked photo as their profile pic?
I am not too fond of anything new. So, when my friends had been lining up to click photos with the camera phone (the, and not 'a' camera phone, because there was only ONE cam phone in the class back then!) I was satisfied not being socially active.
But then I did become socially active and how! I have had my fair share of orkut addiction. I am thankful to Orkut for bring back some of the closest friends I had back in school. I have to thank them specially for one such friend, but then, that is a subject of a different post.
Orkut is dead now. Only people in Tier 3 cities like upcoming Indore and Vishakhapatnam use Orkut. The world has moved on to Facebook.
I have a 13 year old friend who is on Facebook or FB as they call ot. I asked him if he knew what Orkut was - and he gave me a blank look! I can now definitely say I was a part of the Orkut generation - when did you think we would have an name for our generation - not that our elder would give us, but what we would give ourselves!
India are the favourites to win this World Cup. It wasnt the case in 1999. The Indian team was in ruins. If you have watched our team surrender the match as soon as Sachin got out and now Watch a 100+ run partnership between Yusuf Pathan and No. 10 Zaheer Khan, you wouldnt believe it was the same team.
With all due respect to Dhoni and his men, it was Sourav and hi men who dreamt of a fearless Indian team.
I am biased here. I have been a staunch Ganguly fan for the last 10 years. I still am. In spite of all the humiliation that he had to go through from being dropped from the Indian team in 2005 to the last IPL auction. Sourav Ganguly is the hero that we needed in early 2000s. He did what he had to do and he did it with style. Even last year he was the amongst the highest run getters in IPL - this, when he was out of form!
If we win the World Cup this year, which I ll be surprised if we didnt, a lot of it because of Sourav's vision.
There are fewer companies that have impacted our lives more than Google. When internet companies like yahoo were busy drafting out revenue models, which essential means finding out ways to screw white people around the world (coz brown people are smart enough not to pay anything for anything digital), google was giving away stuff for free! - Like Gmail's promise of never having to delete a single email because of its unlimited space. Yahoo was charging it's customers 10$ for the same service.
There was a time when you would come home from college and open up - gmail, orkut and blogger in that order - all of them google offerings.
There are companies like Shell who have made a lot of money selling oil and stuff, but Google guys are the ones who have really changed the way we think, the way we work, the way we imagine!
Okay, go ahead and blast me. But if I cared what people thought, would Ganguly come up at #2?
Bhagat changed the way India reads. Back in 2000, only kids in South Mumbai who had parents and grandparents who had studied from the same school could boast of reading novels and eating in McDonalds.
But now thanks to Chetan Bhagat's Rs.99 novels and McDonald's Rs.25 menu, kids from all around India can now boast of doing both.
Bhagat unfairly has to bear the flak of critics who actually are criticizing any IIT-IIM Delhi guy writing stupid stories which revolve around sex. In 1999, Indians would laugh it off if someone said an Indian movie could be based on a novel, but 3 idiots was based on 5 point someone as much as Vidhu Chopra and Co would like to disagree.
Only Amitav Ghosh, Arundhati Roy and Salman Rushdie and other who had spent their student lives in the costliest of schools in India and then moved on to the US or the UK usually without scholarship with all expenses paid by father's textile business had the right to write "literature". Chetan changed all that - with just one book.
My novel obviously is above Bhagat and these other kids who start writing because their 6th std English teacher told them that they can write. My novel was about love, life and a fight. I wrote it because I wanted to convey an awesome story about an underdog. I like underdogs. I guess most of us are underdogs in a way.
For people who dont know what I am talking about and where you can buy my book - Please go here for awesomeness -
www.arshatchaudhary.com
(PR bhi important hai bhai!)
"Hi, you are in the city too? Wow! Let's meet up then Where? Well, at the mall, of course!"
Land is the only asset that doesnt depreciate. (Something I learnt at MDI, Gurgaon) The reason, it's limited! So out went the textile mills of Mumbai and in came the Malls! Out went the dusty roads and Mustard fields of Gurgaon and in came the Malls! - I can do this with most other cities, but get the point!
Malls in India have become a way of life. Every time you have to meet someone or go b'day shopping for your friend, then instead of going to the local market and haggling for 30 rupees, you chose to go to a swanky mall and buy something cheap from Big Bazaar if your friend was cheap or buy something from Lifestyle if your friend was, well, a girl! :P
Going by the swankiness of the malls in India, they arent behind anyone. There are the same brands that are there, in say, Europe. I think only Dubai has swankier malls, but then, who want to go to a mall to have a burkha clad woman in Dubai sell you CK perfumes! That would be a serious case of Brand mismanagement! (Something else I learnt at MDI, Gurgaon)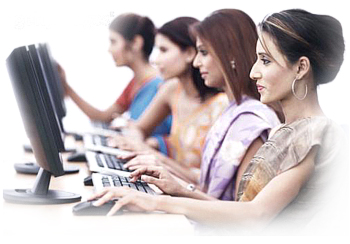 In the 1990s -
Teenager: Pappa, I want to buy Nagraj's latest comics!
Dad: Go buy it with your own money!
Teenager: But Pappa, I dont have any money. No one will employ me because I have no skills whatsoever!
In the 2000s -
Teenager: Pappa, I want to buy branded underwear!
Dad: Go buy it with your own money!
Dad: What? Who will employ you? You got no skills whatsoever!
Teenager: Dad! Jisse koi nahi employ karta, usse BPO naukri hai!
*Amitabh Bacchan ki movies wala music in the background*
BPOs changed us. It made acne ridden Tier 2 and Tier 1 cities kids feel more confident about their non-existent skills! These kids would call us US acting as one of their own, which really goes to say about their levels of low confidencery! I mean, who would want to be one of Michael instead of Mahesh? It's all screwed up. But then, at least it increased the sale of Jockey boxers in India.
In every path breaking movie in the last 10 years, Aamir has been an important part.
From Dil chahta hai to Taare Zameen Par (both of which I liked but wasnt particularly impressed by) to Lagaan, which should have won an Oscar, to Ghajini, an awesome marketing gimmick, to Rang De Basanti - every movie that aamir has been a part of has been path breaking in one way or the other.
No one would have given a chance to movies like Dhobi ghat or such in 1999. Back then Kaho na pyaar hai made people happy, not to say we have changed a lot in that respect - we still made sure Dabangg was the highest grossing movie in the history of Bollywood.
When Amitabh Bacchan hung his boots after his last movie Khuda Gawah, for our parents, it was the end of an era. But then ABCL, Amitabh's production company ran into losses and thus began AB's second innings. After disastrous movies like Mrityudata and Lal Badshah (can you believe I still remember the names of these movies?), people who loved him felt he should have stayed at home or entered into politics like his peers.
But then came Kaun Banega Crorepati, and with one master stroke and a white french beard, Big B was back right into our living rooms on Thu at 9. It didnt take him long to make way into our hearts. His "lock kiya jaaye?", "sure? confident?" and "ufsos!" became part of daily slang - in a way he became as big as he was during his peak - How was he different from Deewar's angry young man who would lock the gate behind him and say - "Tum mujhe dhoondh rahe ho aur main tumhara yahan intezaar kar raha hoon"
Then there was the added benefit of winning 1 crore rupees (taxes apply) along with meeting Big B. I remember how when people used - Phone a friend, the people on the other side of the phone went crazy and bantered about how they watched his movies bunking college and stuff... IT probably didnt make much sense to our generation, but one look at our parents in our living room and their smiles made it clear that they had done such a thing as well...
All of us spent hours getting through the phones lines of KBC and getting that one question answered. If you got the answer right, you waited for them to call you back. It was a simpler time. But we knew, TV would never be the same.
iPod for an Indian doesnt necessarily mean Apple iPod. Any device that can be carried and plays music can be referred to by this term.
For a country thats music crazy, movie crazy, dance crazy - iPod was a God sent. It took the world by storm. But obviously 90% of users of so called generic portable music players would have no idea about Apple. They use Chinese models which are actually made in Taiwan!
You wonder how people who belong to poorer sections of the society can afford these players. That is only till you see how cheap they cost. The only problem that I think is what they face must be updating their music. But if you look at their playlist, it would consists of the choicest Kumar Sanu songs from 1990s. They dont need to update their music. They are happier stuck in better times.
Okay, maybe iPod or the concept didnt change us in a big way. But when you see everyone from a rickshaw driver to a pav bhaji wala having his ears stuffed white earphones listening to the latest Himesh song, you cant help but feel that entertainment should be free for everyone.
There was a time when having a mobile was considered to be a status symbol That was 1998.
Then Reliance happened. I still remember the Rs.501 advert for a mobile. Sehwag and Sehwag ki maa, took India by storm. Everybody was talking about it. Everybody was wondering if Dhirubhai ka sapna might also have to be parting off with their hard earned money. Like always, the buiness class decided to take the risk of buying it while the working class thought of ways to avoid buying it till Dhirubhai's dream sequence became clearer.
There came a time when your carpenter, painter, vegetable seller, housemaid would give you miscals and you would have to call them back only for them to tell you that they were watching a movie in the nearest Multiplex and would not be able to come work that day.
***
When I look back through the last 10 years, I am amazed to see how much we have changed! From a nation for whom "India Shining" was just a phrase to a nation who have seen it shine. Nations go through phases, just like humans do. What they do during those phases, how they act, how hard they work decide on what they become in the future.
Whatever becomes of us, it is we who are going to change India. It is India's orkut generation - the generation which most thought wont be able to handle the pressures of a developing economy and the pleasures that it brings with it - which will help change her fortunes...
What a time to be born! Why would be anywhere in the world but here!
10 things that changed India in the last 10 years: 2000-2010
Editor in chief Arshat Chaudhary
Current Issues:
aamir khan
,
chetan bhagat
,
Google
,
mdi gurgaon
,
orkut
,
Sourav ganguly
,
SPCE
15 letters to the editor
Links to this post