I love comic strips… Not the Spiderman or Mandrake the magician kinds, coz they are like Ekta Kapoor's serials which just go on and on and I cant remember who died/was raped in the last episode.
My current fav is Bizzaro
Every morning, I flip through mumbai mirror to reach the second last page - to the comics section - to Bizzaro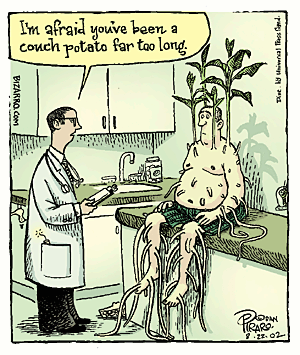 The ideas tht hit Dan Piraro's mind are amazing! They catch you off guard
Look at the comic strips above…You would never think of it, would you?
Everyday, there is something different, something stupid, something bizzare!
Bizzaro! -by Dan Piraro
Editor in chief Arshat Chaudhary
Current Issues:
Bizzaro
,
Dan Piraro